Tablets – 7 Inch
This is the most common device I have been asked advice for. All of these devices below are entry level $200. Tablets below this price are probably crap. Tablets above this price may be good but are probably not in this category (or they are made by Apple).
Amazon Kindle Fire HD
Buy this if you are looking for the best content consumption device for your money. If you are looking for something simple with a low price.
Do not buy this if you are a tech or want a pure Google experience.
Nexus 7
Buy this if you are looking for the hands down best 7" tablet. You are comfortable using Android and will have no problem customizing the device to your needs
Do not buy this if you do not want to fool with anything. If you prefer your device to be 100 percent ready to go and just want to use it.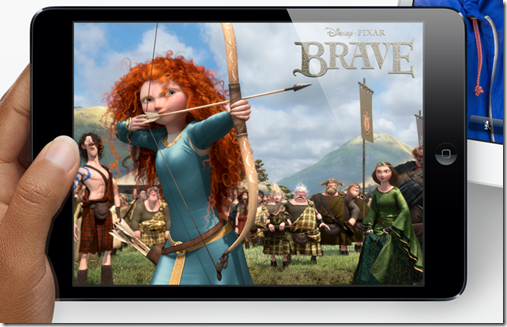 iPad Mini
Buy this if you are one of those people who likes to look like a complete idiot taking pictures with a tablet. If you do any or all of the following:
Drink Pabst Blue Ribbon
Wear skinny jeans and a stocking cap (at all times)
Hang out at Starbucks (unemployed)
Use the term "computer illiterate"….in 2012…and you still think its funny.
Do not buy this if you have one shred of common sense. If you realize that you should not be spending $150.00 more than the other 2 tablets for less.
It doesn't take a rocket scientist to realize you are getting the shaft with the iPad Mini and simply buying a brand: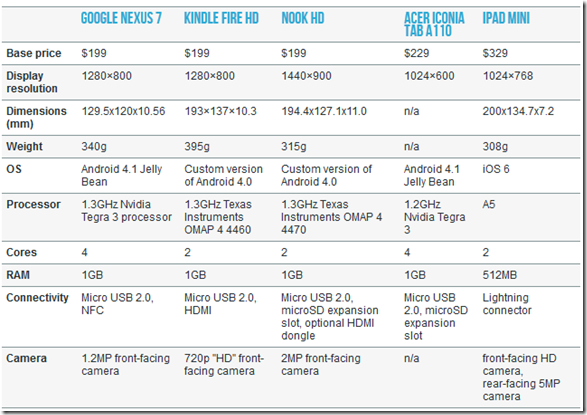 The Iconia Tab is from a less than reliable manufacturer that mostly makes crap.
I don't trust Barnes and Noble to stay in business. Sorry. If I am buying a locked down version of Android, Amazon isn't going anywhere.
I didnt include any units from last year that are retailing for less than $200 because you shouldnt be buying them. Its silly to buy old tech.
You will be kicking yourself later.
Loading image
Click anywhere to cancel
Loading image
Click anywhere to cancel